New Studio and Fume Hood
I am currently trying to get my new space up and running.  Since I am almost done with my residency, I need to  get my butt in gear.  There is a new sink installed and I just scored this sweeeeeeet fume hood so I can mix the nasties without inhaling dangerous fumes.  It will also serve to vent out the mercury and halogen fumes whenever I get around to making daguerreotypes.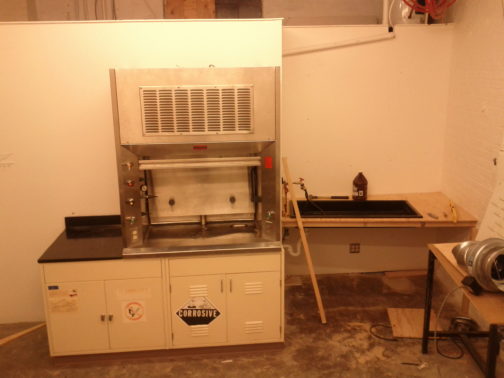 In the new space, I will begin making more collodion negatives and hope to print some salt and albumen prints.  I also have n 8 x 10 cold light head and plan on building a horizontal enlarger to enlarge some of my older plates that can only be printed on modern paper.